It may be cold outside, but that doesn't mean you can't create your own sunshine in your blender! Fuel your body with a sunshine smoothie, nourish from the inside and out with this delicious healthy meal!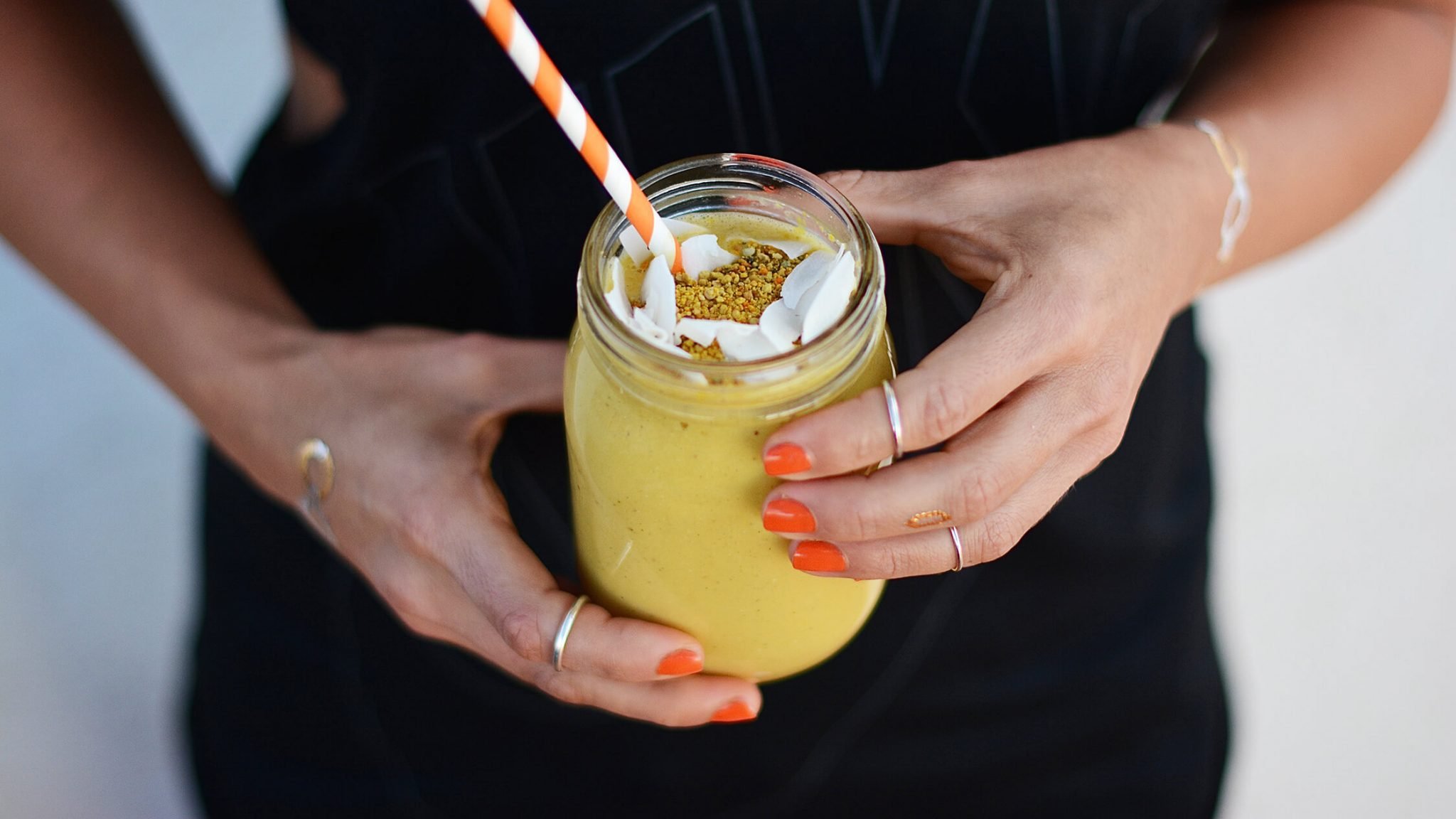 Ingredints
2 dl almond milk
2 dl frozen mango
1 ripe banana
1 small handfull of fresh coconut meat
1 teaspoon cinnamon
1/3 teaspoon pure vanilla powder
1 medjool date
1 tablespoon bee pollen (optional)
1 teaspoon rice protein powder
ADD ON TOP
Coconut flakes
Do this:
Blend until smooth in your blender, drink and enjoy!
FREE FROM
Gluten, refined sugar, soy and animal products.
Recipe and pictures by Sassa Asli.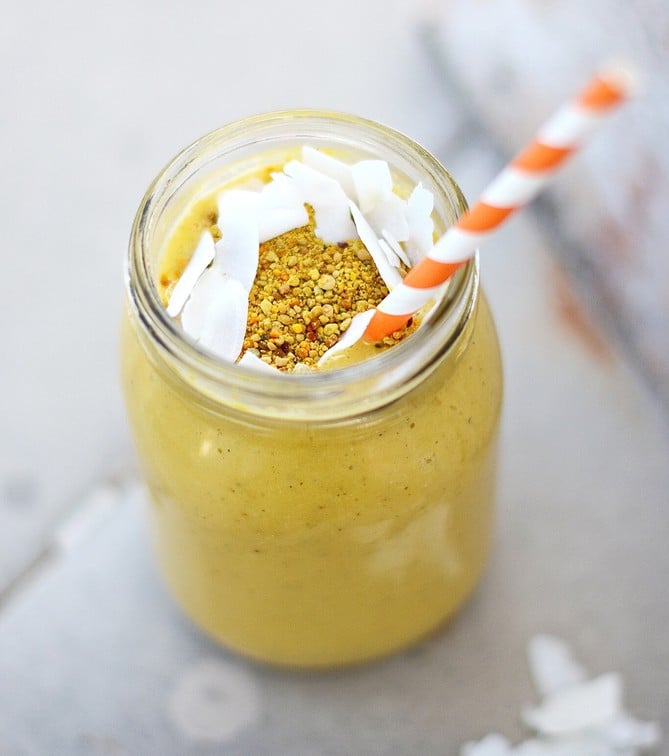 {{widget type="Convert\CatalogWidget\Block\Product\ProductsList" template="Magento_CatalogWidget::product/widget/content/grid.phtml" product_attribute="sku" title="Classics" products_count="12″ product_attribute_values="Yoga Tights – Beautiful Black,Yoga Bra – Pure White,Bandha Tights – Midnight Blue Melange,Seamless Sportsbra – Midnight Blue,Airy Double Layered Bra – True Blue,Elastic Strap Tank – Midnight Blue,Bandha Vertical Stripe Tights – True Blue & White,Yoga Pantsuit – Midnight Blue,Essential Geometric Tights – Midnight Blue & White,Basic Workout Tank – Coral,Seamless SportsBra – Coral,Bandha Tights – Coral MIX"}}