Have a multitasking "home" life
---
Are you at home having too many things to fix, but your body really needs some yoga? Spice up your creativity and use the space.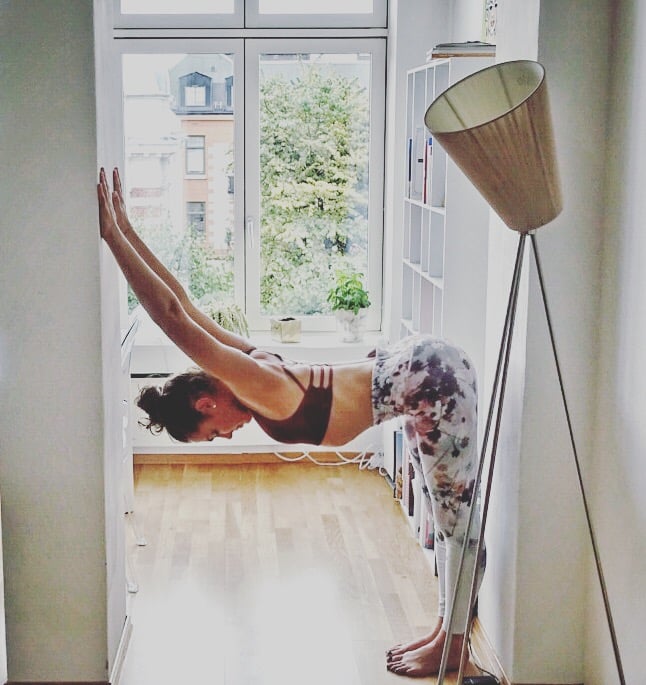 1 BREATH
Learn to connect to the breath. Gradually lengthen the inhalation and the exhalation while the chest expands.
2 BALANCE
Are you cooking? Stirring a risotto that takes a little too long??
Do it on 1 leg: start connecting with the "standing leg", feel the front of the hip long, contract the glutes slightly, engage the pelvic floor and lift one leg up.
Gradually challenge yourself with different positions.
Remember to swap legs!
3 OPEN YOUR CHEST
Dinner table? kitchen bench?
Place the hands on the edge, stretch your arms, make sure that the hips are 90 degrees angle with the feet. Then, et the chest sink down.
4 STRETCH YOUR PECTS MUSCLES
Doors, wardrobes, columns…anything with an edge will do..
Place the forearm on the edge of the surface, creating some resistance by spreading the fingers and slightly pushing against it. The body is now facing the same way.
Keep the forearm attached and slowly turn the body away from the hand. Stop when you feel the stretch.
5 RELIESE YOUR CALF
Stairs? Toes on, heels off. Enjoy!
6 LENGHTEN YOUR HAMSTRINGS
You drop something? Try to pick it up without bending your knees…
7 STRETCH YOUR NECK
Sitting on the sofa watching tv? Give your neck a little stretch – sides and front.
No extra time, space or outfit needed… JUST DO IT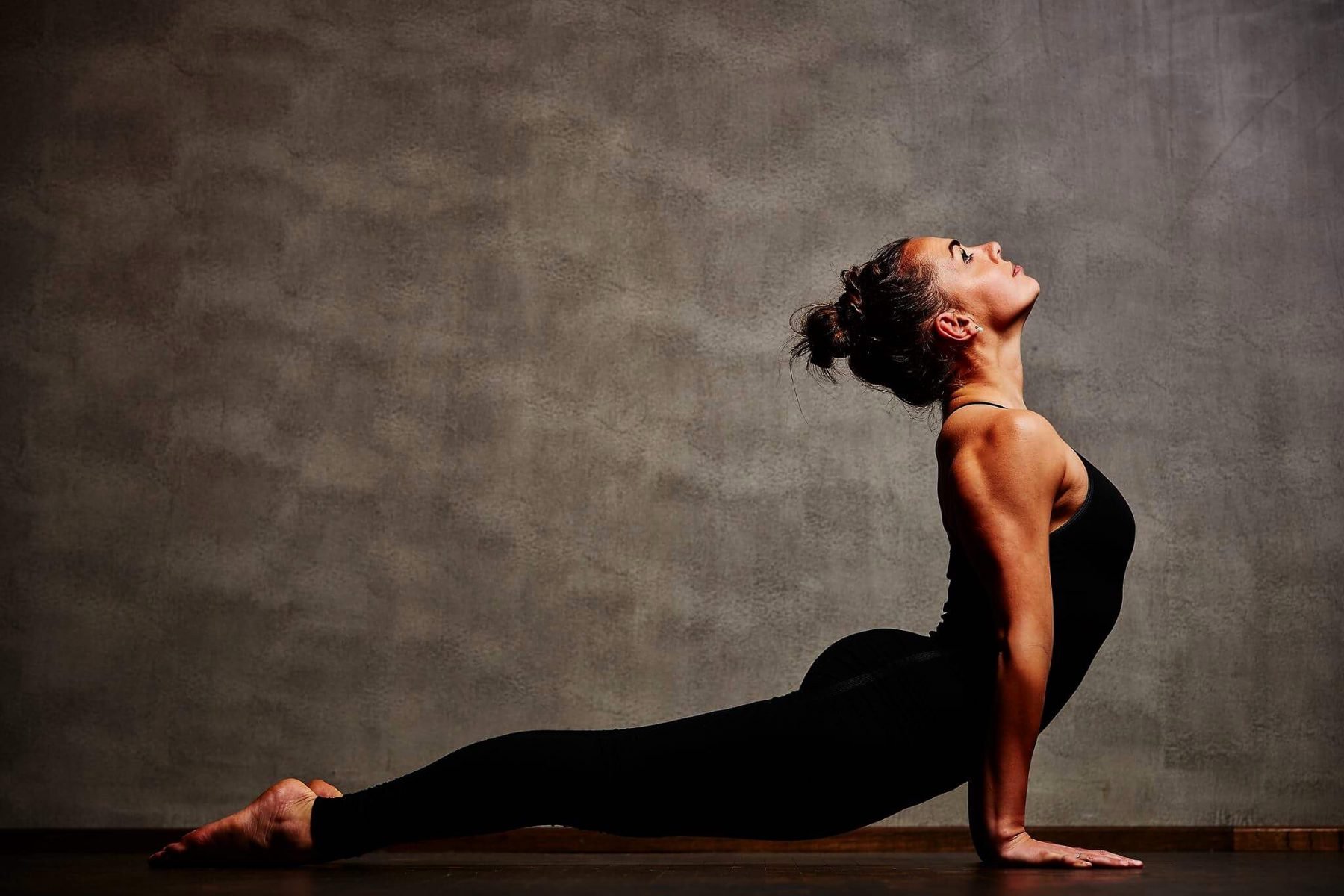 {{widget type="Convert\CatalogWidget\Block\Product\ProductsList" template="Magento_CatalogWidget::product/widget/content/grid.phtml" product_attribute="sku" title="Run & Relax Basics" products_count="8″ product_attribute_values="Karna Yoga Cami – Pure White,Karna Yoga Cami – Beautiful Black,Bandha Tights – Black/White,Bandha Tights – Beautiful Black,Seamless Sportsbra – Midnight Blue,Yoga Bra – Beautiful Black,Yoga Bra – Pure White,Yoga Pantsuit – Midnight Blue"}}