Mango Yoga Smoothie
---
Spice up your smoothie with nourishing ingredients to make sure that you give your body a real boost before yoga or training! It's super easy to add super foods to make the smoothie both filling and delicious. This pre-yoga smoothie is perfect to eat an hour or two before class and makes you ready to sweat and move your body.
Ingredients:
---
2-3 dl coconut water
1 frozen organic banana
1 small frozen mango
1 dl pineapple
1 tablespoon vegan vanilla protein (from pea och rice)
1 teaspoon lemon zest (make sure it's organic)
1 cm ginger
1 teaspoon cold pressed coconut oil
1 teaspoon baobab powder
This is what you do:
---
Blend until smooth in your blender, add optional topping. Eat with a spoon and enjoy!
Free from: Gluten, animal products and refined sugar.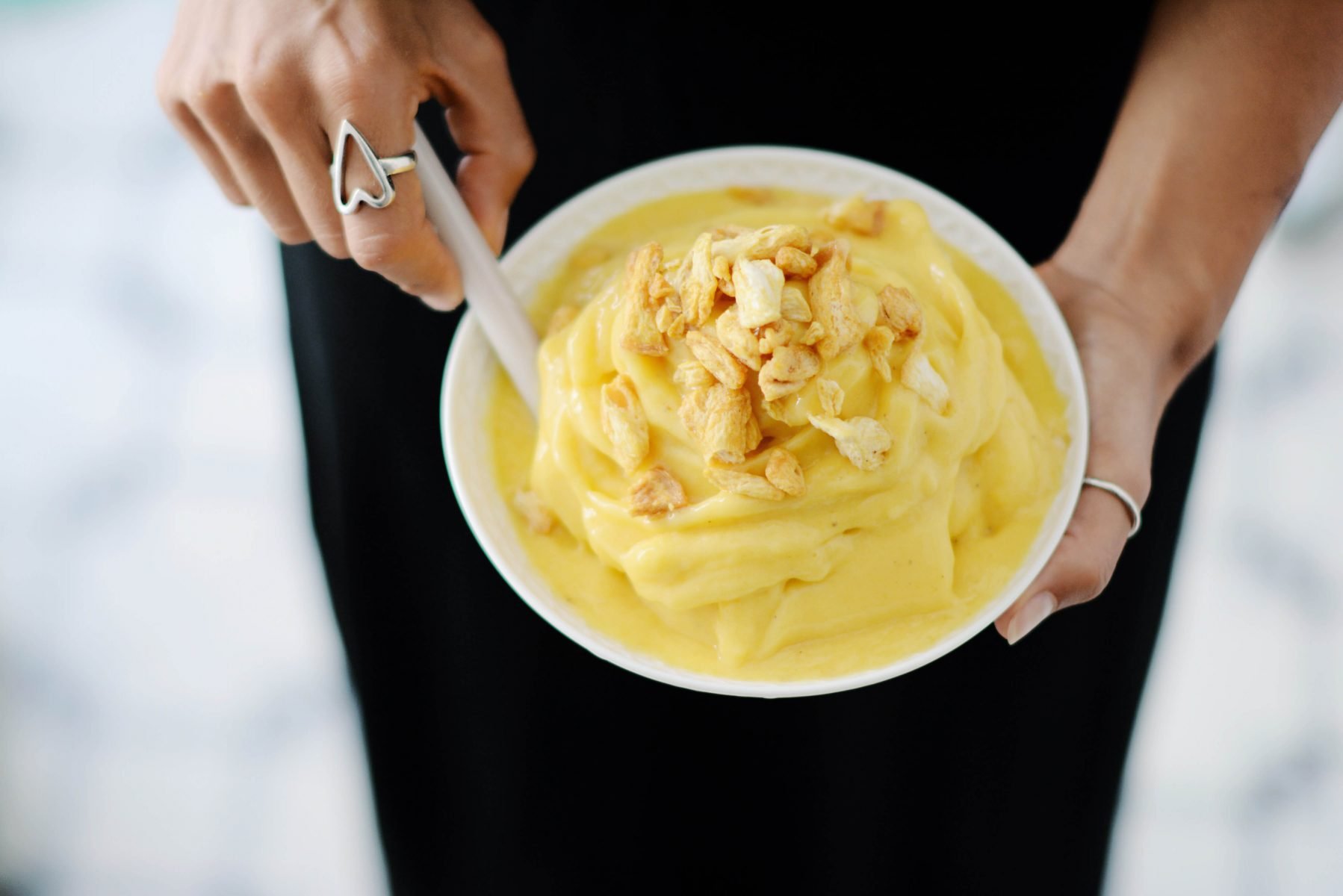 {{widget type="Convert\CatalogWidget\Block\Product\ProductsList" template="Magento_CatalogWidget::product/widget/content/grid.phtml" product_attribute="sku" title="Våre bestselgere" products_count="8″ product_attribute_values="Karna Yoga Cami – Pure White,Karna Yoga Cami – Beautiful Black,Bandha Tights – Black/White,Bandha Tights – Beautiful Black,Seamless Sportsbra – Midnight Blue,Yoga Bra – Beautiful Black,Yoga Bra – Pure White,Yoga Pantsuit – Midnight Blue"}}